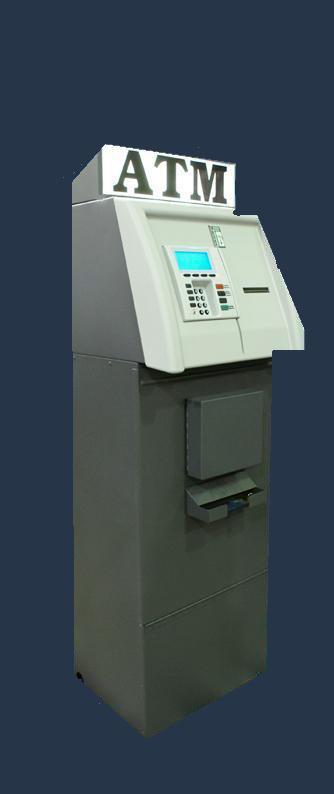 WRG® Genesis LT

The Genesis LT model of ATM machines includes the same reliable core components as the full size Genesis ATM, but in a slimmer size with a revolutionary front door design. Of all the ATM machines for sale at ATM Distribution, the Genesis LT offers possibly the most outstanding value with its streamlined operations, low maintenance costs and a long useful life.

The Genesis LT is equipped with a UL291 business-hours rating vault. The vault has a revolutionary front door design for easy access to components. Replenishment, paper loading and component replacement are quick and easy. A Sargent and Greenleaf (S&G) spin dial lock is standard. The Genesis LT is perfect for places that don't have a lot of space to give up. The Genesis LT is just as reliable as the Genesis, just a little slimmer.

Standard Features:

PCI & Interac Approved PED

Puloon 1000- note Cash Dispenser

Convenient drop down front door design

Electronic Journal 2000 transaction memory

Optional Features:

Dimensions:

Height: 52.5 " (1333.5 mm)

Weight: 145 lbs. (65.77 kgs)

Other Specifications:

Power Requirement: Dedicated, standard ground outlet (120 VAC, 5A, 60Hz)

Temperature Rating: 40-100 degrees F (4 to 37 degrees C)

Relative Humidity: 20-80 %, non-condensing

When you buy one of our Genesis LT ATM machines, you'll see why they're one of the most popular of all our ATM machines for sale.

Appointed distributor for WRG Services Inc. a registered ISO of Palm Desert Bank.



















Helping you with all your ATM needs!








call
1-888-826-3757
Copyright 2010 ATM Distribution: ATM Machines For Sale. All Rights Reserved.

ATM Bank Machines:
The Genesis LT
Contact Us:

Name

Email

Phone

Comments