Standard Features:

UL291 Business Hour Cabinet

Optional Features:

Dimensions:

Power Supply:

Appointed distributor for WRG Services Inc. a registered ISO of Palm Desert Bank.



















Helping you with all your ATM needs!








call
1-888-826-3757
Copyright 2010 ATM Distribution: ATM Machines For Sale. All Rights Reserved.

ATM Bank Machines:
Hyosung 1800
Contact Us:

Name

Email

Phone

Comments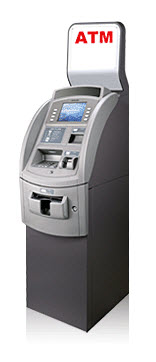 The NH-1800 Series
offers exceptional value with plenty of customization options. Featuring a new, sleek design, it is also an attractive addition to any retail setting.