Helping you with all your ATM needs!





The Hantle T4000
ATM provides an economical, high performance through-the-wall solution with the look and feel of an actual bank ATM..Designed and built with compact modular components and engineered for easy installation and reliable operation. The t4000 includes a host of high-end features including a 10.4 Sun-Viewable Color LCD supporting custom screen advertisements and communication via 56K Modem or integrated Ethernet (SSL). An optional rear-service panel allows convenient and safe access for ATM Operators and Service personal.
10.4" diagonal High Brite Color sun-viewable LCD

SVGA - High Resolution (800X600) 

PCI / VISA Interac certified

Lighted Action Indicators





call 1-888-826-3757
Copyright 2010 ATM Distribution: ATM Machines For Sale. All Rights Reserved.

Contact Us:

Name

Email

Phone

Comments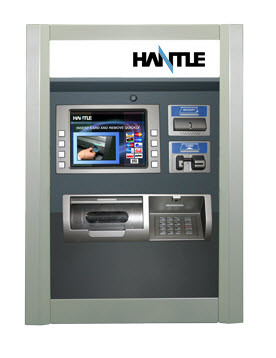 Appointed distributor for WRG Services Inc. a registered ISO of Palm Desert Bank.

ATM Bank Machines:
Hantle T4000